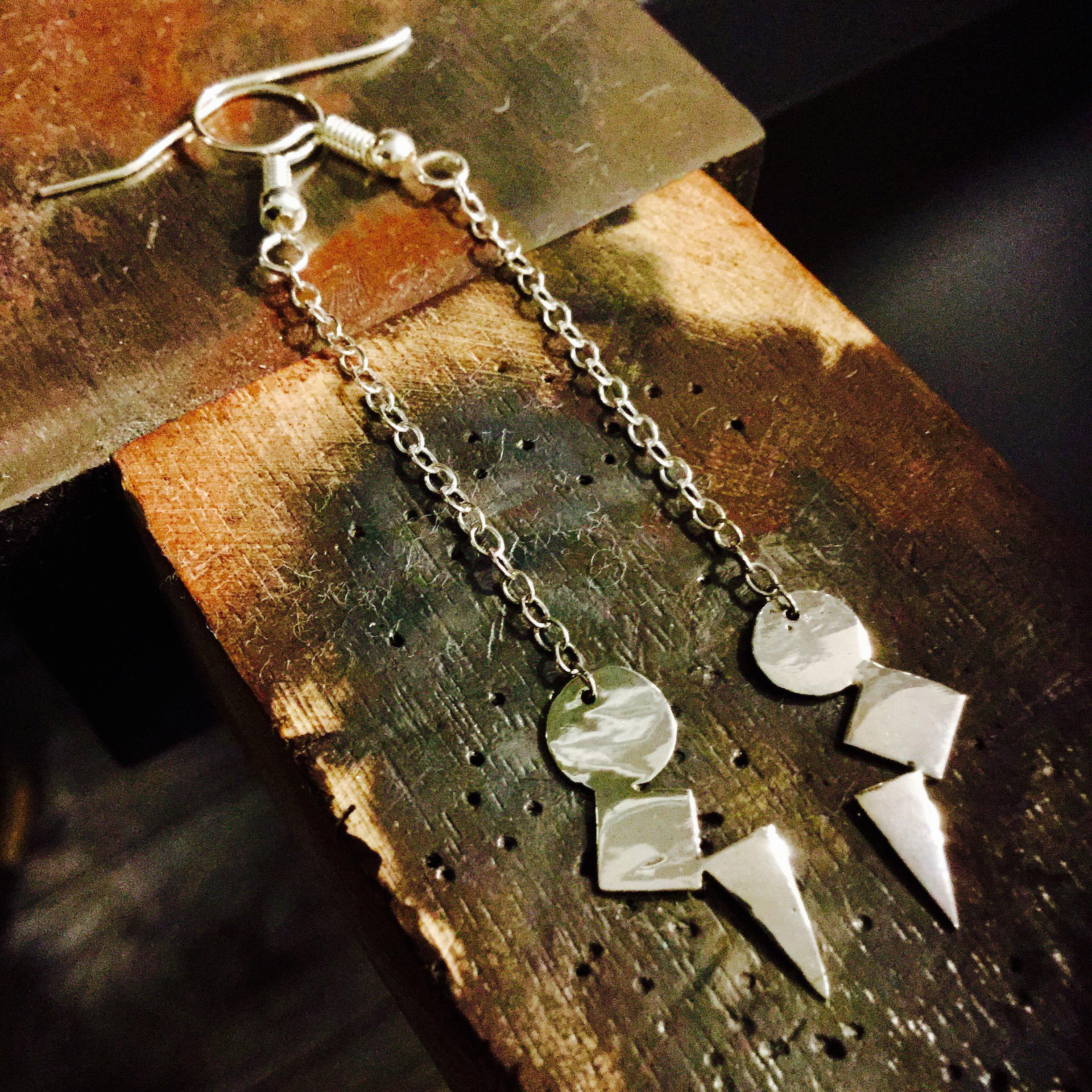 Geometrical earrings, available in sterling silver both as drop earrings on trace chain, or as ear studs, to add an element of loosely structured elegance to any outfit and occasion.
Also available to order as a larger Pendant/Brooch.
Part of the doodle collection, where no two pieces are exactly the same!